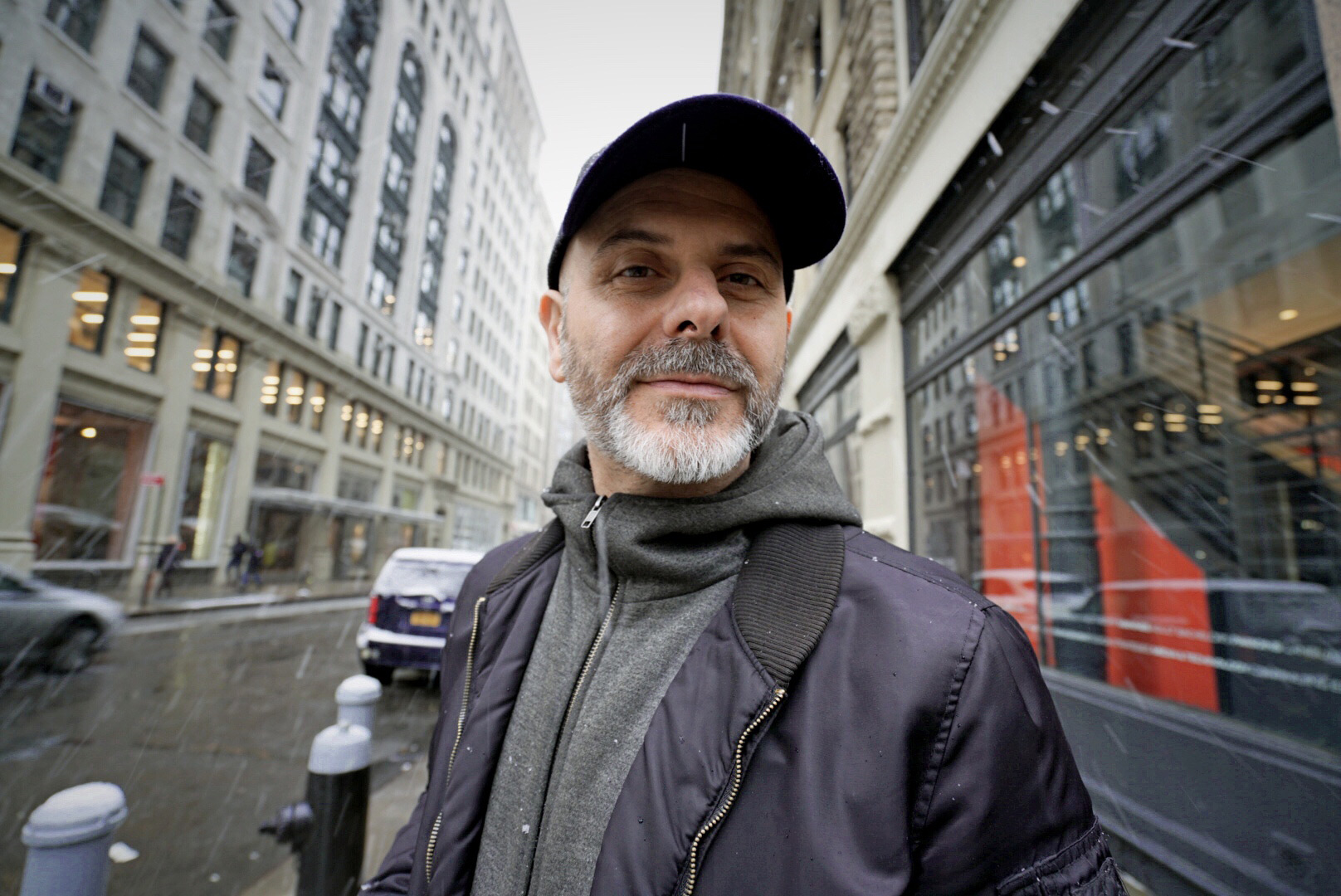 I was born in Streaky Bay, a small town in Australia, where my parents settled after migrating from Greece in the 1960's. I moved to Adelaide, South Australia and by 1991 graduated from a Bachelor of Education in Design at the University of South Australia. After graduation, I pursued a career in jewelry design and maintained a successful studio practice for over two decades, creating production, bespoke and exhibition works. My work has been exhibited worldwide, receiving acclaim in both contemporary and fine jewelry industries.
Arriving in NYC in 2012 I focused on a changing career directions and engaged with the physical environment to make through unconventional techniques and explored new technological tools. Working in CAD and working by hand are on one hand somewhat polar opposites, and on the other, bizarre complimentary bedfellows. I moved to USA with a mind change the way I work and I decided I was done with the 'craft' of making but after moving here, 'craft' decided it wasn't done with me. For me the craft is an enquiry into who I am and what makes me tick. "I make therefore I am' has been following me around for years. The importance of laying hands upon materials and crafting an object become evident I absolutely must engaged with. When processes of technology and hand-made are meshed together, it creates innovative design thinking and making.
To further expand on my vision, in 2016 I began an MFA in Industrial Design at Parsons School of Design.  My focus on intersections of craft and design creates a broader design language through which to examine the world through and develop meaningful products that encourage longer lives with the things people acquire.
In my career, I have sought to engage in interdisciplinary collaboration and have worked with fashion designers, ceramicists, graphic designers, glass blowers and other creative's. I see the future cross-pollination within design disciplines to be an important driver in design. The outcomes aren't always expected and I think this is a great way of developing work and thinking at a tangent. Inspiration comes in all shapes and sizes. Being open in that moment, seeing opportunities and engage with them. I see collaborating with individuals as beautiful conversations that facilitate new design language and drive innovation in design solutions. It is these conversations that implement new design models for dynamic creative practice.
What's next for you?
Tomorrow we do the same thing as every day Pinky … we try to take over the world!

– Pinky and the Brain